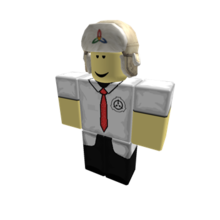 NAME: Dr. J███ J█████ Dragon
SECURITY CLEARANCE: Level-3
NATIONALITY: Russian
AGE: ██
INTELLIGENCE QUOTIENT: 129
PERSONALITY TYPE: ████-█
OCCUPATION(S): Head Researcher, Specialized Staff Member
LOCATION(S): Site-79
PREVIOUS LOCATION(S): Site-40, Site-40-2, Area-72, Site-24-2
STATUS: Active
_____________________________________________________________________________________
HISTORY: [REDACTED]
PROFILE: Dr. J. J. Dragon has been a member of the Foundation for ██ years. Despite excelling at his research, Dragon has been deemed and annoyance to his fellow staff members due to his erratic behavior. Multiple incidents have occurred with other on-site personnel. Dragon also tends to preform with Dr. █████ in the cafeteria. He is best known by the Foundations staff for his excellent guitar playing.
_____________________________________________________________________________________
NOTES: Site Command should monitor Dr. Dragon at all times.
Issues regarding Dr. Dragon should be brought up with his supervisors.
Ad blocker interference detected!
Wikia is a free-to-use site that makes money from advertising. We have a modified experience for viewers using ad blockers

Wikia is not accessible if you've made further modifications. Remove the custom ad blocker rule(s) and the page will load as expected.