NAME: Agent Kato Tanak
SECURITY CLEARANCE: Level-2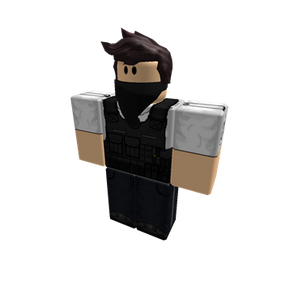 NATIONALITY: Indonesian
AGE: ██
INTELLIGENCE QUOTIENT: 137
PERSONALITY TYPE: ISFP-T
OCCUPATION(S): Security Agent
LOCATION(S): Site-05
PREVIOUS LOCATION(S): Site-67, Site-██-█
STATUS: Active
______________________________________________________________________________________________
HISTORY: Kato Tanak was recruited on ██/█/████. He had been watched for two years prior and was noted for his academic achievements and high intelligence quotient. Director Lane encouraged Tanak to become active in the Scientific Department, but Tanak expressed interest in Security instead. He joined the department on ██/█/████. The current director offered him low expectations. Despite this, Tanak turned out to be a top performer in ranged and melee combat.
He was later stationed at Site-67 where he remained for two years. Tanak worked with Cole Smith during this time. Although, Smith ranked up quickly leaving Tanak with his new partner, Agent ███████. Staff have noted Tanak still spent much time around Smith. He was placed in live combat during a massive invasion of the site planned by the Chaos Insurgency and other hostile groups of interest on ██/█/████.
After becoming one of the few survivors to this event, Tanak offered his services in a cleanup of the site. He was noted for this kind action. After the loss of Mr. Smith and Agent ███████, Tanak relocated to Site-05 along with another survivor of the invasion, Magnolia Mito.
PROFILE: Agent Tanak has been a member of the Foundation for ██ years. Tanak played a major role in the defence of Site-67 during what was one of the biggest invasions in the Foundation's history. He is still recovering from this incedent. [See Incident Log "The World Ceased"].
______________________________________________________________________________________________
NOTES: Agent Tanak will be on temporary leave from ██/█/████ to ██/█/████ to recover from the Site-67 invasion.
"It is cold, yes?"
NPC